Introduction
As a leading telecommunications company specializing in virtual phone solutions, Teloz understands the significance of presenting a professional business image. An essential tool in crafting this image is your business phone number. For companies targeting customers in the Atlanta metropolitan area and beyond, Teloz recommends harnessing the power of a 678 area code virtual phone number.
The 678 area code covers the northern suburban areas of Atlanta like Roswell, Marietta, Smyrna, and Sandy Springs. As the economic and cultural hub of Georgia, the Atlanta region is home to a diverse range of industries from technology and financial services to film production and transportation. A 678 phone number allows your business to establish a local presence and appeal to this vibrant customer base.
In this blog post, we will explore the rise of virtual phone numbers, the specific benefits of choosing 678 for your business, and how Teloz can deliver cutting-edge virtual phone solutions with this popular Atlanta area code.
Teloz's 678 Area Code Virtual Phone Solutions
Teloz offers an extensive range of 678 area code virtual phone numbers designed for the needs of Atlanta area businesses. Our virtual number solutions include:
Local, toll-free, vanity and custom numbers with 678 area code.

Intelligent call routing to direct calls based on location, time of day, department, etc.

Smart greetings and auto attendants for custom call handling.

Voicemail-to-email messaging and transcription.

Real-time call analytics and metrics.

CRM, helpdesk and other integrations.

Team collaboration features like call flip, transfer, and conferencing.

Professionally recorded greetings and messages.

Highest reliability and uptime with geo-redundancy.

24/7 expert support.
With Teloz, companies gain access to a robust phone solution bearing the locally recognized 678 area code.
Practical Uses for Teloz 678 Area Code Numbers
Instant and efficient communication
With a Teloz 678 area code number, you can set up a direct phone line for seamless business communication. Colleagues, suppliers, and customers can easily reach you, ensuring instant connectivity.
Enhanced customer service
Make your customer service stand out by utilizing a Teloz 678 area code number. This recognizable and trustworthy number will instill confidence in your clients, making them more inclined to seek advice, technical support, or updates.
Boost sales effectiveness
Increase the effectiveness of your sales campaigns with a Teloz 678 area code number. By having a legitimate and trustworthy number, potential clients are less likely to dismiss your calls as spam, resulting in improved sales figures.
Elevate your marketing efforts
Give your marketing campaigns a professional edge with a Teloz 678 phone number. This will not only make it easier to attract new clients but also give your company a more polished image, setting you apart from the competition.
What is the geographical location of the 678 area code?
Teloz proudly serves the Atlanta area and neighbouring cities with dependable 678 area code phone numbers. Our coverage extends to major locations such as Sandy Springs, Roswell, John's Creek, and counties like Fulton, Gwinnett, and DeKalb. With a Teloz area code number, you can tap into a broad network of Atlanta residents and beyond, catering to both local and wider-reaching communication needs.
Rest assured, our 678 area code operates on Eastern Standard Time (EST) during certain periods, aligning with Coordinated Universal Time/Greenwich Mean Time (UTC/GMT-5). During the rest of the year, it follows Eastern Daylight Time (EDT), which is four hours behind (UTC/GMT-4). At Teloz, we understand the importance of considering time zones for effective business communication, ensuring you connect seamlessly with your clients. Choose Teloz for professional communication solutions tailored to your needs.
Ease of Integration and Management
Teloz virtual numbers are designed for rapid integration into your existing business systems. Our cloud-based phone service works seamlessly with popular CRM, helpdesk, email marketing, and other tools.
The user-friendly online dashboard and mobile app also enable full control over your 678 virtual number anytime, anywhere. Configure intelligent call routing flows, access analytics, update greetings and more – all with just a few clicks. No complex hardware of painful integration process.
678 Area Code Virtual Phone Number Benefits
A 678 area code virtual phone number offers compelling advantages for companies wanting to establish a local presence in Atlanta and boost engagement with customers across the region:
Table: Benefits of 678 Area Code Virtual Phone Numbers
| | |
| --- | --- |
| Benefit | Description |
| Local Presence | 678 establishes you as a local business in the Atlanta region |
| Increased Calls | Customers more likely to contact the 678 number |
| Branding Boost | 678 has a positive association with Atlanta |
| Expanded Reach | Get calls from across the full 678 coverage area |
| Professional Impression | Appear established with a local virtual number |
| Flexible Routing | Intelligently route calls anywhere while keeping the 678 number |
| Advanced Features | Voicemail, greetings, analytics and more |
| Cost Savings | No expensive hardware or service plans |
| Scalability | Add numbers and features as you grow |
Discover the array of features offered by Teloz's 678 virtual number service:
Smart Call Routing: Seamlessly track your callers' journeys, departments they interacted with, and call duration using our Call Flow Designer. Enjoy a visual chart for effortless monitoring.
Efficient Call Management: Manage multiple calls adeptly with Call Waiting, selecting which caller to answer or put on hold. Gain enhanced control, ensuring client retention.
Branding Visibility (CNAM): Display your business name on recipients' phones using CNAM when making calls, enhancing recognition and call response.
Web-based Calling (WebPhone): Conduct and manage calls directly from your desktop browser using WebPhone. Free up your hands with headset compatibility.
Engaging Hold Experience: Keep callers entertained with customized music while on hold through our Music On Hold feature, showcasing continuous connection.
Emergency Assistance (911 Calling): Ensure your safety by storing your physical address in your account's "Emergency Address" section, facilitating immediate access for emergency services.
Explore Teloz's comprehensive suite of features that redefine your virtual number experience.
Why Teloz for 678 Area Code Virtual Phone Numbers?
Teloz delivers enterprise-grade virtual phone solutions designed specifically for the modern business. Our virtual numbers with the locally popular 678 Atlanta area code provide:
Instant provisioning of new 678, toll-free, local vanity and custom virtual numbers.

Intelligent call routing to direct incoming calls based on time of day, caller ID, department, location and more.

Custom greetings and auto attendants for professional call handling.

Voicemail and voicemail-to-email message delivery.

Real-time

call analytics

dashboard to optimize performance.

CRM, helpdesk and marketing integrations.

Team collaboration features like call flip, transfer, and conferencing.

Highest reliability and uptime with geo-redundant infrastructure.

Easy self-management via an online dashboard and mobile app.

Scalable to grow from small startups to large enterprises.
Teloz 678 Area Code Virtual Phone Numbers in Action
Let's look at a few examples of how Teloz's 678 virtual phone number solutions are helping businesses:
Maxwell Tech Services, an IT company based in New York, acquired a 678 virtual

toll-free number

to establish a local presence in Atlanta where they were launching new services. Calls increased by 34% in the first month.

Peach Tree Healthcare, with clinics across North Georgia, uses a 678 vanity number as a central appointment booking line that intelligently routes to each location based on availability.

Atlanta-based legal firm McKendree & Associates set up a 678 virtual number with custom voicemail greetings for each department. This improved call handling efficiency by 47%.

National retailer MyBuy upgraded from 800 to 678 virtual toll-free numbers. Their Atlanta-area store locations saw call volume grow by 22%.

Restaurant chain FoodieCo implemented 678 virtual numbers with unique greetings at each franchise location, making customers feel like they were calling a local business.
As these examples demonstrate, Teloz's virtual 678 numbers deliver measurable benefits and seamless experiences.
Teloz Security and Compliance Standards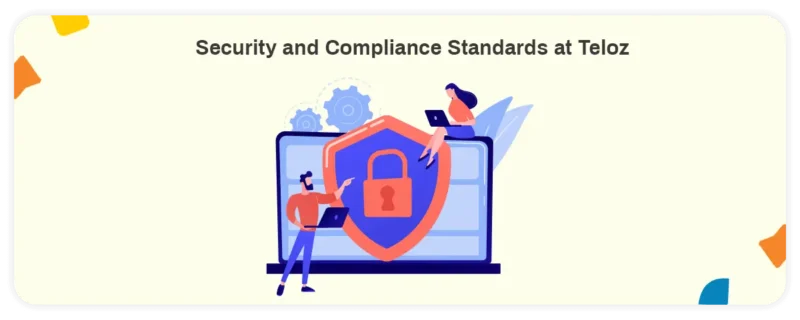 Teloz adheres to best practices and standards for reliability, security, and compliance:
256-bit call encryption and data protection in transit and rest.

Third-party penetration testing and security audits are performed annually.

Redundant infrastructure across Tier 1 data centres with automatic failover.

24/7 proactive monitoring, alerting and incident response.

99.999% platform uptime SLA guarantee.

SOC 2 Type 2, PCI DSS, GDPR and HIPAA compliance certifications.
You can trust Teloz to secure your communications and sensitive customer data.
Effortlessly transition your existing 678 area code phone number to Teloz for seamless communication
Transferring your current phone number with the 678 area code to Teloz is a seamless process that ensures convenience and zero cost. Rest assured, moving your number to Teloz's digital phone system is hassle-free.
Initially, gather essential information such as your current provider's authorization letter, your contact particulars, payment details, and number specifics. Notify your existing service provider about the forthcoming transfer to Teloz.
Following that, proceed to submit a port request to our proficient team. While your request is being processed, which usually spans around ten to fifteen days, it's crucial to maintain your existing contract without any cancellations.
Embark on your Teloz journey confidently and unlock exceptional communication experiences!
Getting Started with a 678 Virtual Phone Number
Are you ready to upgrade your business phone system with a virtual 678 number from Teloz? Here is an overview of how to get started:
Search available 678 area code numbers and select your preferred virtual number.

Configure intelligent call routing flows using our easy drag-and-drop tool.

Upload greetings, on-hold messages, and assign voicemail boxes.

Port over existing phone numbers (if needed) for continuity.

Install Teloz apps on your team's devices for unified communications.

Integrate our APIs/SDKs into your back-end systems.

Monitor usage and track ROI with real-time analytics.

Add more numbers, features, and users as your needs scale up.

Contact Teloz support 24/7

for any guidance during onboarding and beyond.
Claim your new 678 virtual phone number today to unlock its potential for your Atlanta-area customer engagement.
Enhancing Customer Experience
A 678 virtual phone number enhances customer experience and accessibility in several ways:
Calls are answered with a familiar local area code, immediately establishing trust and recognition.

Intelligent call routing enables phones to ring simultaneously across multiple locations, ensuring no missed calls.

Customized greetings, menus and voicemail improve call handling.

Built-in analytics provide insights to monitor and optimize the customer experience
For Jefferson Door Company based in Sandy Springs, obtaining a 678 virtual number resulted in a 14% increase in call volume as the local number resonated better with Atlanta customers.
Conclusion:-
A 678 area code virtual phone number is an easy but highly effective way to establish a greater local presence in the critical Atlanta metro region. Teloz provides full-featured and reliable 678 virtual number solutions designed for modern business needs.
With Teloz, unlock all the advantages of a 678 virtual phone number – from increased calls and professional branding to advanced call routing and analytics. Start enhancing your Atlanta-area communications now. Reach out to our experts or explore our website to learn more.